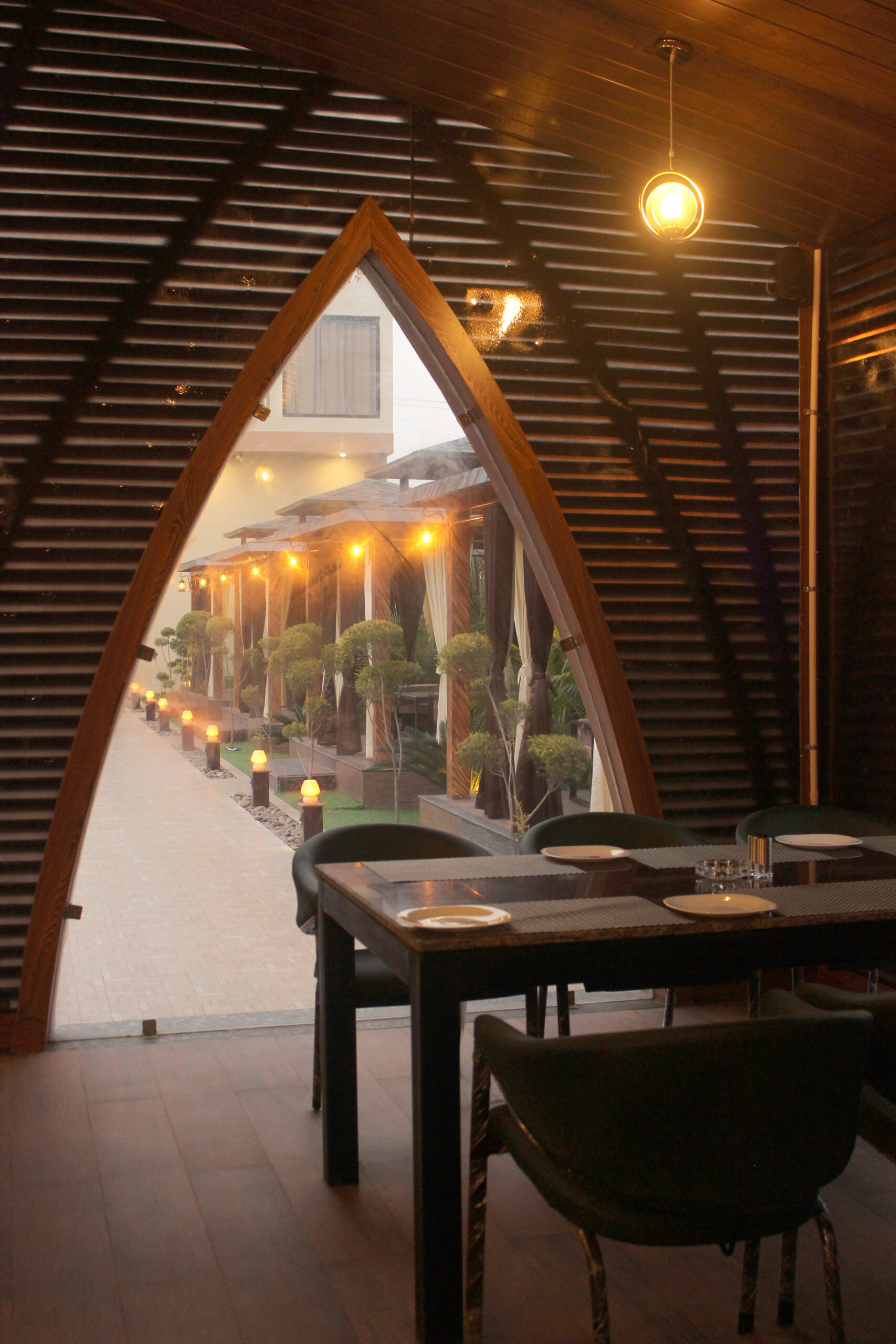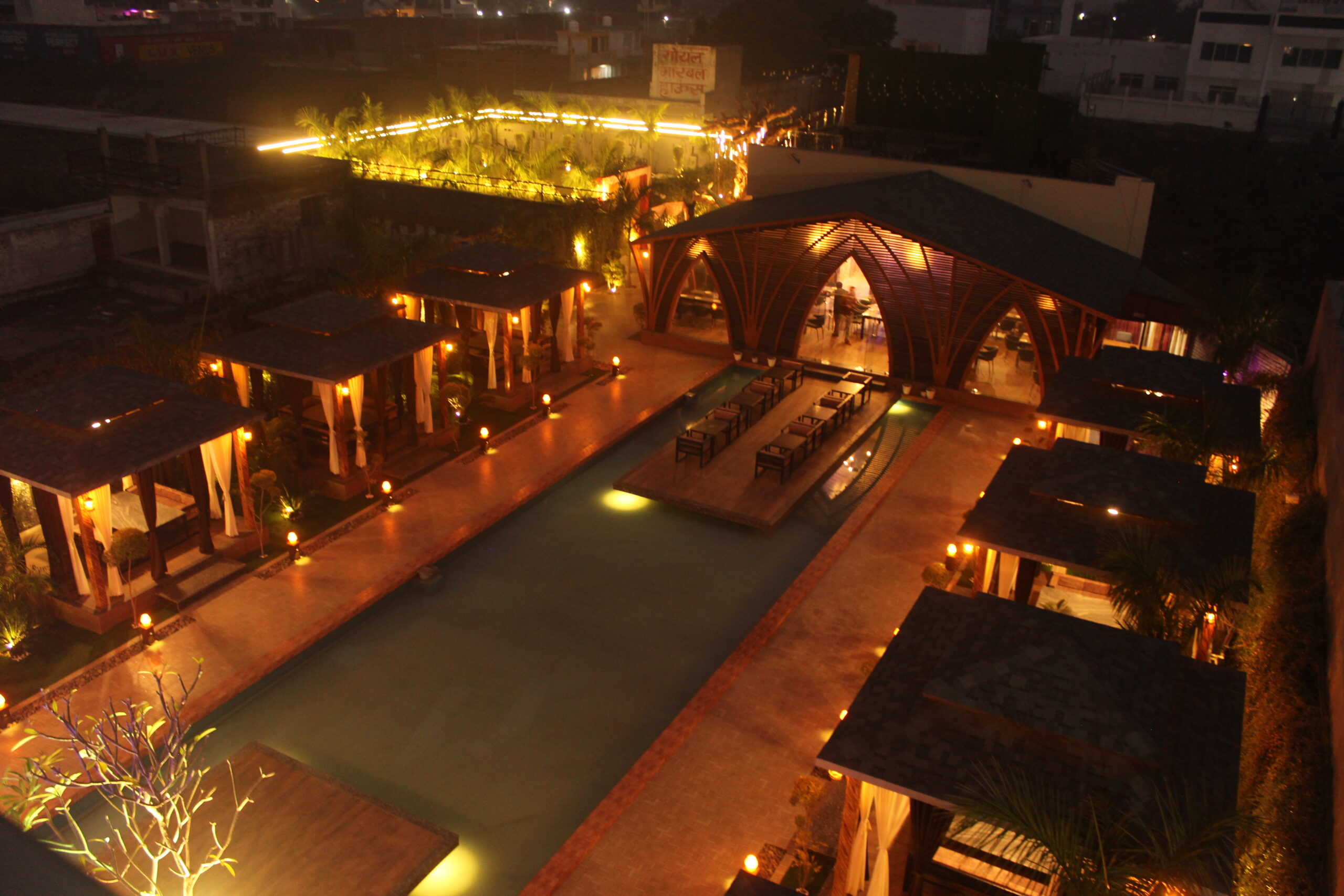 This Water Body also creates an exciting element of Surprise for the visitors and more importantly Yound Visitors who are constantly looking for Advacement in their Standards of Living.
A Small Floating Deck With a Beautiful Tree serves as an Performance Stage with All Eyes comfortable enough for a Gaze and the Large Deck Exclusive for Couple Dinning to Enjoy their Evening by the water.
Thoughtful Architectural Design
Chulewala, a Fine Dine Indian Restrobar was designed with the idea of creating Outdoor Dinning a new and Exciting Experience for beautiful Evenings. The Use of Suttle Lighting with a grand water mirrior in the center creates Candle Light your next special moment, visually connected to your soul. The Gazebos not only protect against the unpredicatble climate but also create a sence of privacy along with freshness of air, which most of the Afforadable outings lack.
A Central Pavillion well equipped with HVAC system and a Bar Counter serves to every mood in every weather.
Large and Beautifully crafted Restrooms are the next big thing Indian Food Industry is working on and so are we.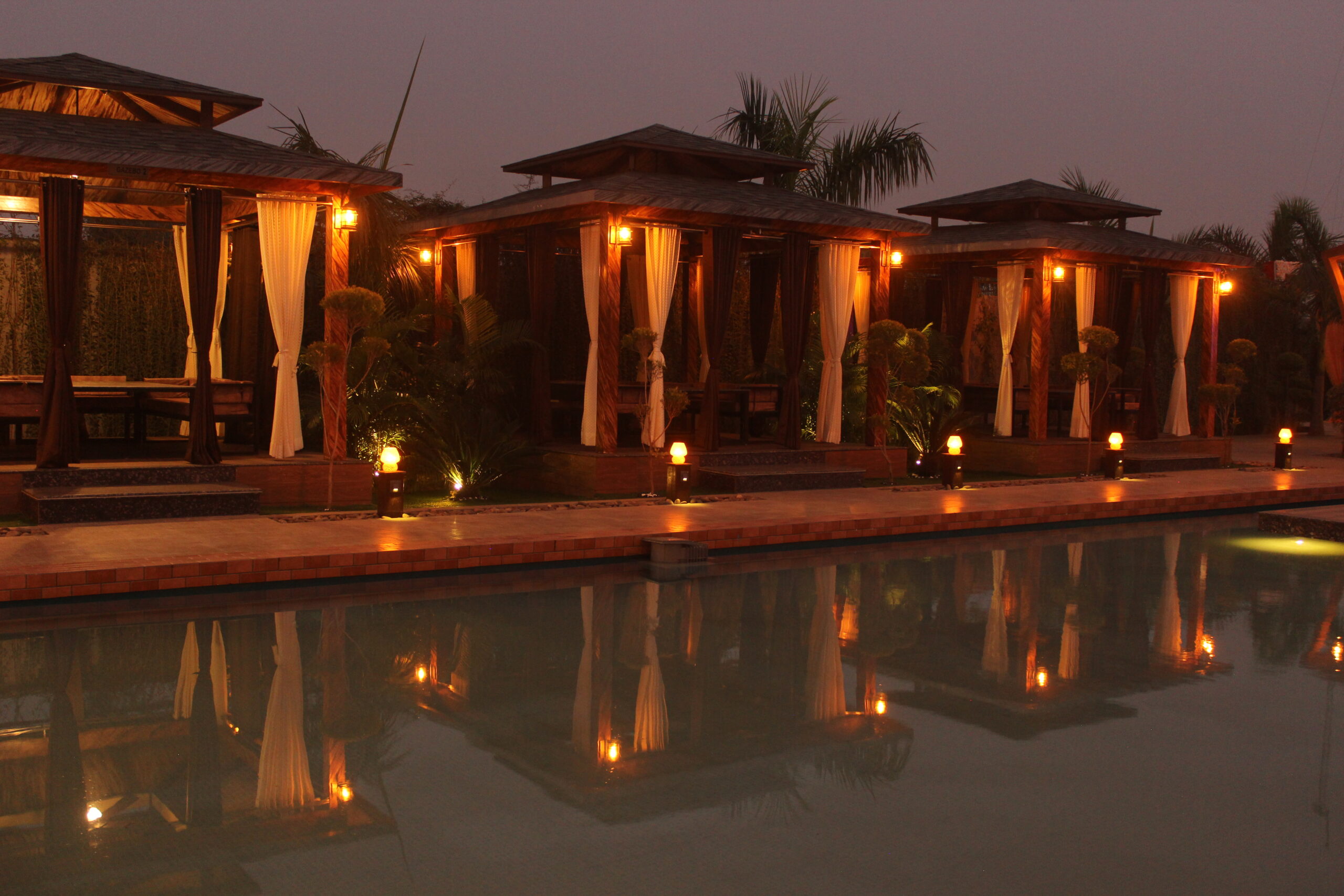 Let's Build Something Together!
1234 Divi St. #1000, San Francisco, CA 94220